The best Christmas gifts to buy your loved ones in 2021!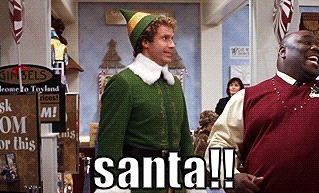 Hurray it's Christmastime! That means Christmas shopping, and all the frustration and anxiety that comes with it. But Christmas shopping doesn't have to be that way, and it doesn't have to break the bank either. Here we've listed nine of the best Christmas gift ideas that are so cool, you might just wanna get them for yourself too. This idea list offers up inspiration for a variety of gifts.
We've got expensive gifts, cheap gifts, store bought or homemade, things wrapped in a bow and some things that are all about the experience. Whoever it is that you're shopping for, there's bound to be a gift idea here that will suit their needs and desires. So get scrolling, we got some shopping to do!
There's nothing quite like getting a fresh new soap to use in the bath or keep by the sink around the holidays….especially if it smells good! Gifting soap is a simple way to show someone you're thinking of them this Christmas. There are so many wonderful scents and designs perfect for men, women, and children alike. Something that's really nice about soap is that it's a gift you can buy OR make yourself. Gifting homemade soaps adds a personal touch, and allows you to get creative.
Customize it for your friends or family by using their favorite scent or incorporate dried flowers or toys into the soap for an extra special touch. Just make sure that everything you're using in your soap making is safe for the skin and non-toxic. Your loved ones will certainly appreciate this sweet smelling gift that they can enjoy well after the holidays are over!